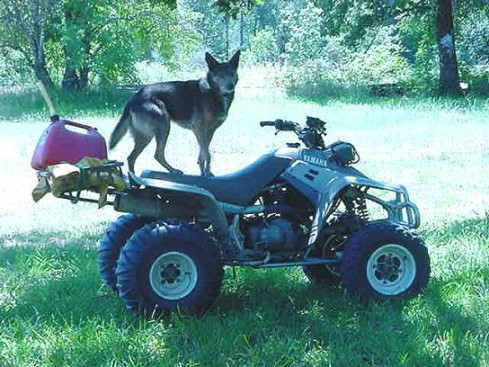 Rogue, sire of many indian dog pups of outstanding
quality plus the best quad riding dog in the country.
---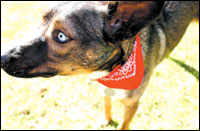 An article in the Pasadena Sun on a gathering with 8 AI dogs
in CA brought these dogs fame! See article here.
---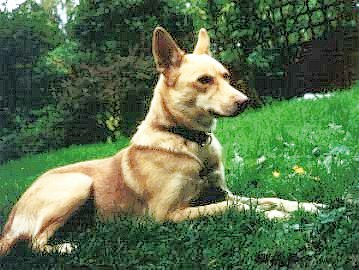 Sgiath Beag of Wales, owned by Colin Hood, was featured in
the documentory on gladiators by the History Channel
---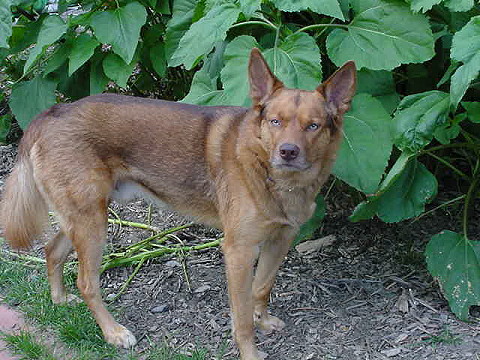 Willie the Today Show Dog, owned by Judy and Larry Germain, MI,
Willie was presented as representative of his breed on
the Today Show by Larry Germain
---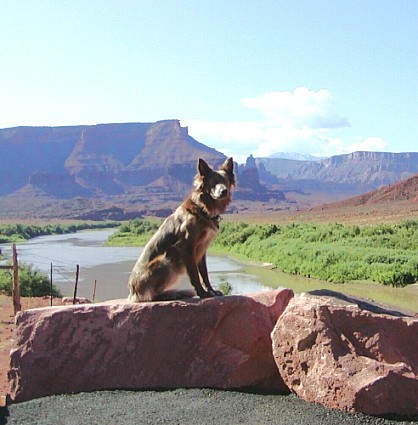 Riverhawk, one of the newer members of JD Platt and his K-9 Kings
This dog is great at 'flying' for frisbees!!
---

American Indian Dog "Little Skye" is a movie star in Scotland, and
has been in movies such as McBeth, The Bruce, and Brave Heart.
---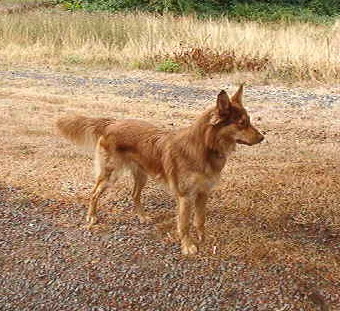 Ayhoka, aka Happy Dog, has been featured in a newspaper
article for rescuing a neighbor's blind and deaf
elderly dog from a ravine deep with snow.
---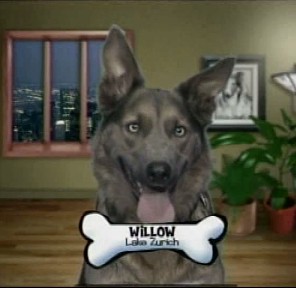 Willow, owned by the March's in her TV commercial (1.8 mg)

download video here
---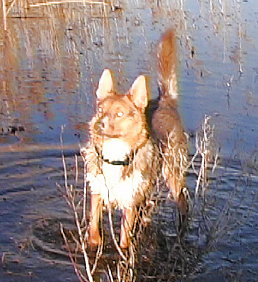 Topaz, owned by Ed and Denise of AZ, has been featured in two newspaper articles AND as 'cover girl' on a rescue company's webpage!
---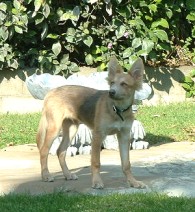 Waya, owned by KK and Brian of CA, has been featured on the
front of a business brochure for a dog trainer AND on the label for
doggie treats! A very photogenic dog!