Song Dog Kennels™ and the American Indian Dog™
American Indian Dogs with Jobs
Road Dogs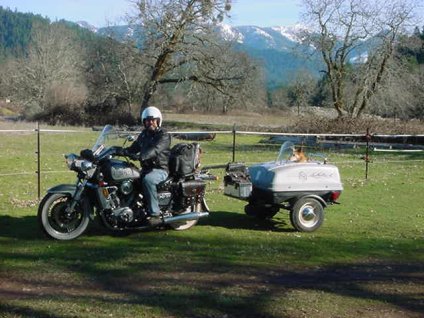 Kim and his homemade dog trailer. He can carry one adult and a couple pups.
Below, Truckin' Dog Sirecho's job is riding shotgun for big rig owner Paula Charity.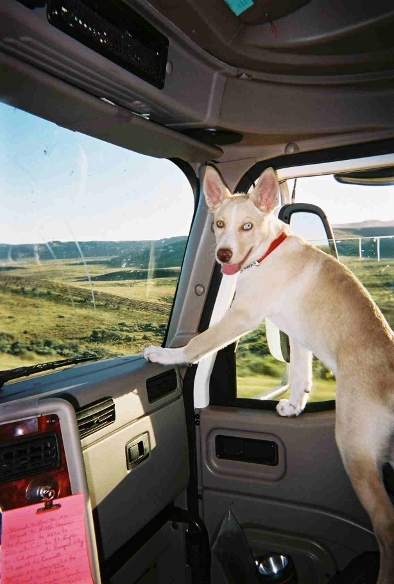 Spirit and Tulip (below), beginning side car training: owners Marie and Robert Gandrup from Aromas CA.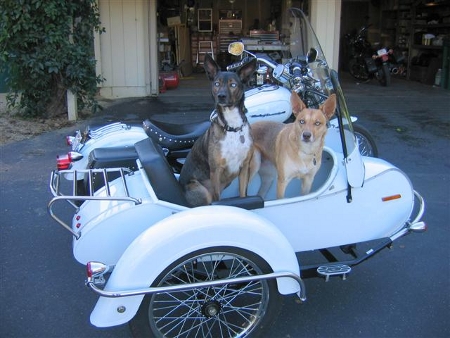 This AIDog has traveled over a 1000 miles in his sidecar. Here he is at the 2008 Black Dog Rally, (left) waiting for the race to begin, where he finished the 250 mile Off Road Rally.